Smokey
7/7/85 ~ 9/18/94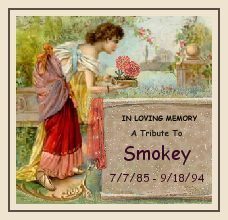 Smokey was my baby for 9 years, till I lost him to cancer.
He was my first cat when I moved out on my own.I loved
all the kitties I had while I was growing up, but Smokey
was very special to me.It was like he knew what I was feeling.
When I was upset, he was there to comfort me.When I was
sick, he would stay right by me until I was better.I couldn't
ask for better comfort then that.I thought after 4 years I
would be able to do this page for him without breaking down,
but I was wrong.This is a very hard page for me to do.I guess
it doesn't matter how much time goes by, it still hurts.
Smokey will always have a special place in my heart.
I miss you Smokey Kitty!

Here are some pictures of Smokey.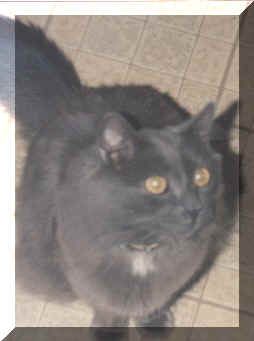 ~ June,1987~
~June,1987~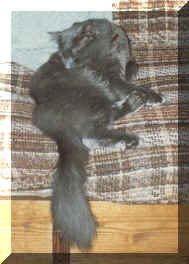 ~June,1987~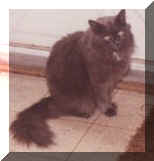 ~July,1987~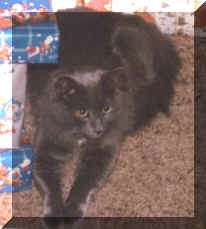 ~December,1987~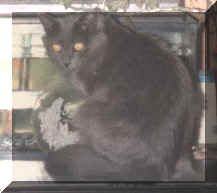 ~May,1988~

~June,1988~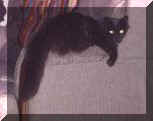 ~Winter of 1992~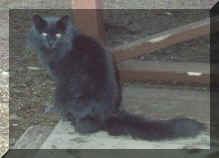 ~Summer of 1992~


A MESSAGE FROM THE RAINBOW BRIDGE