FRIENDS

I've been so lucky with all the people
I have met online. I've made some
very dear friends. Most of
them I met in a cat chat room and others I've met
in different chat rooms I've visited. I'm adding
pages for some of those friends and I hope the
rest of my dear friends are not upset if there
is not a page here for them. Please know that all
of you mean alot to me.Your all special to me in
different ways. I hold you all within my heart.
Please follow the JuiceyKat and Friends link at the
bottom of this page to meet some of those friends.


I give this special rose to all my dear friends.

A ROSE TO THE LIVING

A rose to the living is more than
Sumptuous wreaths to the dead;
In filling love's infinite store,
A rose to the living is more,
If graciously given before
The hungering spirit is fed-
A rose to the living is more than
Sumptuous wreaths to the dead.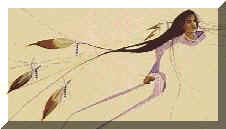 Voluntary Action by Dana Tiger

A Hidden Place

Each of us has a hidden place
Somewhere deep within ourselves; a place
where we go to get away,
To think things through, to be alone, to be
ourselves.

This unique place, where we confront our
deepest feelings,
Becomes a storehouse of all our hopes, all
our needs, all our dreams,
And even our unspoken fears.
It encompasses the essence of who we are
and what we want to be.

But now and then, whether by chance or design,
Someone discovers a way into that place we
thought was ours alone.
And we allow that person to see, to feel and
to share all the reason,
all the uncertainty and all the emotion we've
stored up there.
That person adds new perspective to our
hidden realm,
Then quietly settles down in his own corner
of our special place,
Where a bit of himself will stay forever.

And we call that person a
friend.....................~author unknown~