I met Bammers in a cat chat room.She lives in TN with her hubby,7 cats,3 dogs,a ferret, a dove and cockatiels.She calls her house a zoo.~LOL~ As you can see from the picture, she has met Wompie in person. I hear Bammers is a sweetheart, but that I already knew from chatting with her all these years.~S~ We have talked about meeting someday. It would be great to give her a hug in person.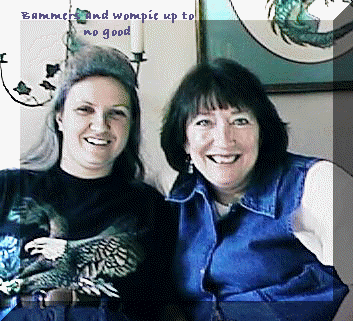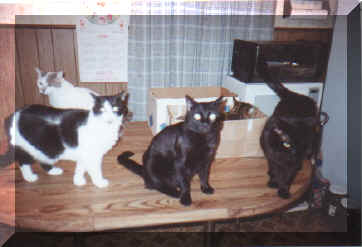 Here's where we eat, so the dog's won't get us!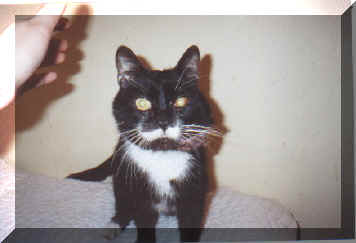 Pretty Bootsie is waiting for bammers at Rainbow Bridge.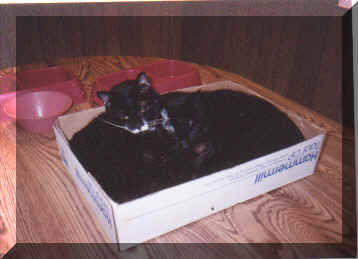 Bootsie was a loveable snuggle bear. Here's Bootsie and Whiskers.
Here's Friskey inna quiet mood.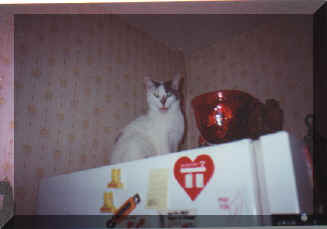 Monster hides out on the fridge.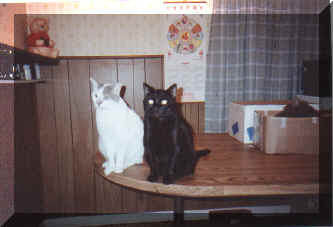 When he's not waiting for dinner with Whiskers.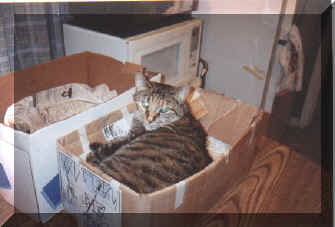 PeeWee's ready for her nap.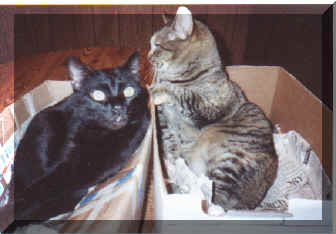 Whiskers says, "Think I'll join you!"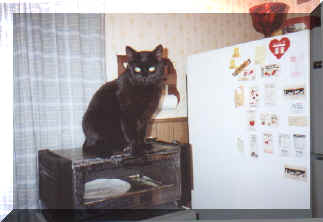 Pepper waits for his dinner.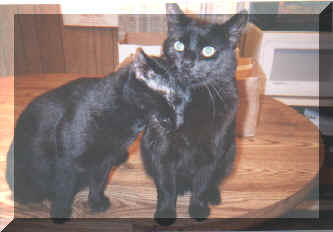 Whiskers says, "Let's act adorable. Maybe she'll fix dinner sooner!"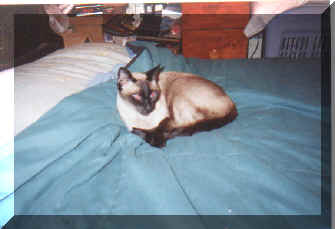 Theo wonders what all the fuss is about. It's nap time!