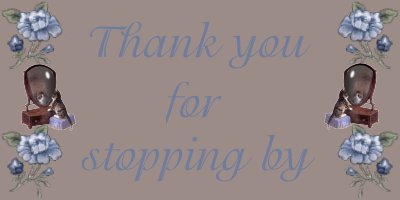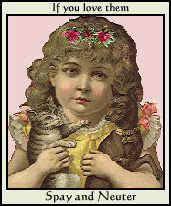 It is so important to have your pets spayed/neutered.
There are so many animals killed each year because
there are not enough homes for them.Please, when
you get a pet, have them spayed/neutered.You will
be saving lives of so many animals.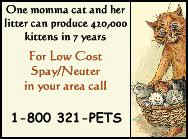 I have found some sites that have loads of information
on spay/neuter, shelters, health and more.I thought it
would be nice to share them with all of you. ~S~ I hope
you find them as useful as I have.

A very useful site with many links to information about
spay/neuter, shelters, feral cats, health and more.

A shelter in Redwood City, CA.They take in stray kittens and
try to nurse them back to health.A truely touching site.A must see!
A MUST SEE SITE!! Information about low cost or free
spay/neuter in the United States.A Great Site!!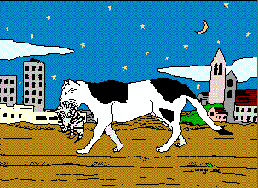 Friends of Freal Felines.They help with feral, abandonded,
and stray cats in the Southern Maine area.A great site!

Another great site located in Maine with loads of great links.

A great site for sure.They have loads of information on shelters,
health, breeds, behavior, just to name a few.You will also find
information on dogs, birds, horses, fish, reptiles and exotic.Please
check out the chat rooms as well.
This site has a large list for shelters in the United States, Canada and International.Be sure to visit the rest of their site.

Friends of Animals.A nation wide program that offers a low cost spay/neuter

Here are some links for shelters in the Maine and
New Hampshire are.
New Hampshire Animal Welfare Organizations
Cat Fancy Feline finder and Shelter Directory for Maine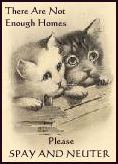 I got my spay/neuter graphics from