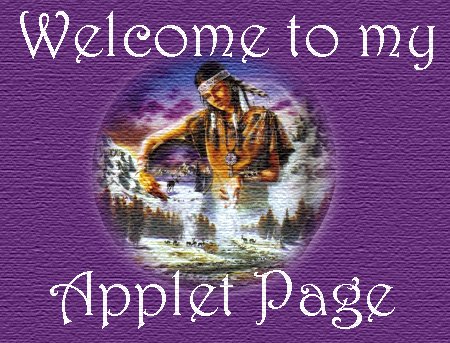 Friend! How sacred the word.
Born in the heart of god, and
given to man as a treasure from
the eternities-no other word in the
language is so heavily freighted
with meaning. With one friend I
would count myself rich; to possess
more than one, I were rich beyond
comparison. A friend is a priceless
gem for the crown of life here and a
cherished star in memory forever.
~Cyrus B. Nubbaum~

My dear friend, Bammers made me
this applet.Thank you Bammers!